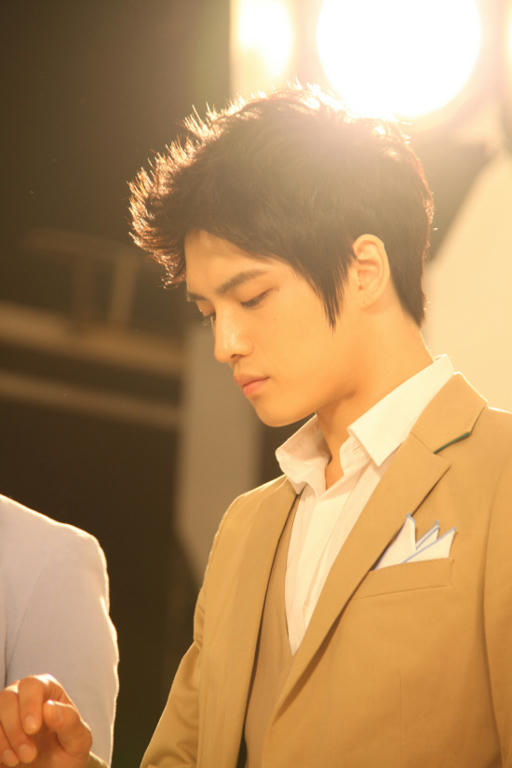 Jaejoong will release a mini album next year (prove that Mayans were damn wrong, the power of Celestial Cat overpowers that) and it will be a rock one. I'm not a fan of jrock but his Maze made waves here and there and fandom now lies defenseless without breasts, ovaries and probably wallets too.
I will judge when I listen to.
A lot of goodies coming towards the fans of JYJ! In addition to the group album that Junsu hinted at earlier, it seems Jaejoong will be releasing his first solo mini album!
C-JeS Entertainment revealed the exciting news – "Next year in January, Jaejoong will be releasing a very special solo mini album. Kim Ba Da, previous vocalist of legendary rock group Sinawe, has directly participated in the album, and the album will contain various rock genre songs. You'll be able to hear Jaejoong's husky and rough high notes that you haven't heard before with JYJ, as well as see his new charms."
Having worked with Jaejoong, Kim Ba Da did not hold back his praise, commenting, "Jaejoong possesses a nature fit for a good rock vocalist. He is also very sincere about music, so because of him, I also developed much affections for this project. Jaejoong's slightly sexy and glamorous singing style is charming. We decided to make a rock number that will be recognized no matter where we put it out… For rock music, you have to be able to pull out the stories you've kept buried in your heart, and Jaejoong's composing sense is outstanding. I thought, isn't it now time for him to be recognized as an artist rather than an idol?"
Jaejoong has been building up quite a reputation for himself as a singer-songwriter, recently proving his abilities as he helped write and compose songs in Junsu's album, and he'll be doing it again this time around for his own album as he has written the lyrics himself.
C-JeS added, "The details about the album are an absolute secret. The album jacket as well as video teaser will be revealed in order in the following weeks, and we're also preparing a music video to go along with the song as well. As a special album, also containing OST songs from the movie 'Jackal is Coming' ('Code Name Jackal'), this will be a surprise present for all the fans this winter."
A representative from the album production company also increased the excitement of fans as they shared, "An album containing Jaejoong's outstanding vocals and his ability to express himself has been completed. This winter, Jaejoong's explosive vocals and soothing voice will captivate everyone."
source: Allkpop