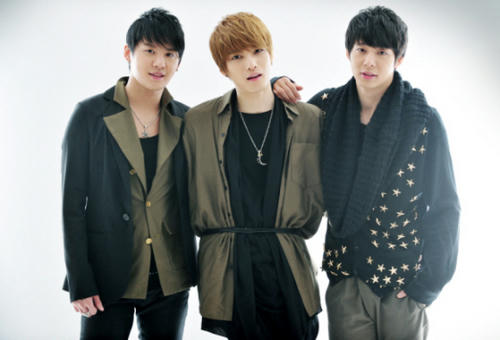 The world is surely going to end this year. Over three years of bitter feud came to an end, although it's not actually the end of the whole issue.
Someone in SMEnt got really tired of this, I think. Finally.
The group JYJ (Jaejoong Kim, Yuchun Park and Junsu Kim) has got free from SM Entertainment.
The dispute between SM Entertainment and JYJ has been completed based on mutual agreement, 3 years and 4 months later since it started.
According to legal circles, SM Entertainment and the three members of JYJ agreed to finish their all contracts based on the date of July 31st, 2009. Also the both parties made written agreement containing that 1) the both would cancel all lawsuit filed against each other, 2) will not disturb any activities against each other.
Jaejoong, Yuchun and Junsu who debuted as the group TVXQ in 2004, filed a lawsuit to clarify invalidity of exclusive contract on July 31st 2009 and have had their activities as JYJ since Sep, 2010.
But looks like now only KBS gave partly green light, despite all nasty statements and blocking etc. Well, I'll open that champagne bottle when I see boys on any show. Not now.
KBS:
(Chon Jinkook-Chief Director)
I heard the news this afternoon..
I think we can tell about our position after the taking and arranging the situation..
As the main reason was ruling..
So, in my opinion, there's no reason to block their appearances on our programs if it is clearly solved..
MBC:
(Won Mansik-Chief Director)
Although the ruling was over.. I think their appearances need the time..
(and other officer said…)
We have no discussion about their appearances on our programs (including our music programs and entertainment programs) until now..
I think the whole entertainment part should think about this for now..
SBS:
(Park Seungmin-SBS ingigayo PD) It's the problem of the whole entertainment part.. We still have no discussion about this.. So I have no words about this…